What is Multi-Systemic Therapy (MST)?
Multi-systemic therapy provides an intensive home and community-based treatment for adolescents and teens who are at risk of out-of-home placement or are returning home from placement and their families. The MST model targets specific behaviors with behavioral interventions specific to each client and family. Services include an initial assessment to identify the focus of the MST interventions, work with the child, the family, the schools and others who influence the youth's life.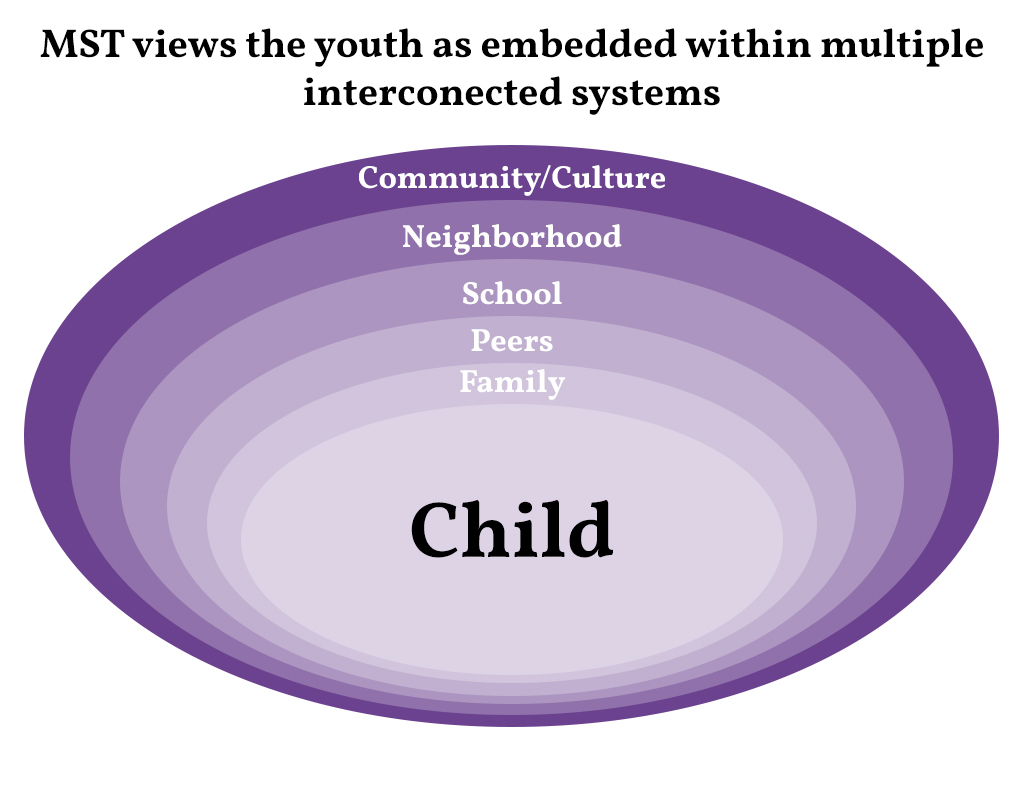 How can Multi-Systemic Therapy (MST) help?
Through therapeutic interventions to address specific areas of need such as substance abuse, delinquency, violent behaviors, etc. MST assists families with problematic behaviors that disrupt family functioning. Services are primarily provided in the home but workers also intervene at school and in other community settings. Multi-Systemic Therapy can assist parents and guardians, in addition to the teen, with creating change in the behaviors of adolescents and teens.
Who Qualifies?
Reside in Curry, Roosevelt, Quay, De Baca, or Harding County
Juvenile must be 12-17 years of age